We provide many types of construction landscaping services for municipalities, home builders, and general contractors in commercial and industrial development, highways, new communities and recreational projects.

Site development for commercial and municipal markets is an integral part of our business. This includes:
- Bio-engineering
- Construction of Parks, Trails and Sportsfields
- Hydroseeding
- Landscape Carpentry
- Retaining Walls
- Sewer and Watermain Work
- Shoulder Seal
- Site Grading
- Soft and Hard Landscaping
- Stone Wall Entry Features
- Topsoil Screening
- Water Features
- Complete Installation of Splash Pads from Design to Implementation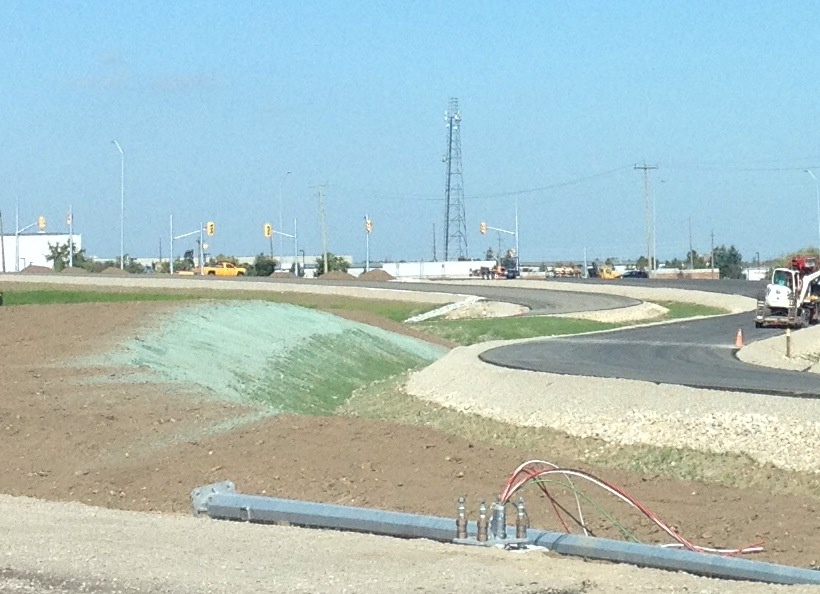 Hydroseeding is a cost efficient, fast and effective method to establish grass or wildflowers on sports fields, highways, slopes and vacant land.
.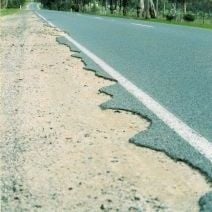 Shoulder Seal 100
is a non-toxic, environmentally friendly product to be used as an alternative to petroleum based granular seals. It is a blend of food-based additives that are mixed with water to provide a spray-able slurry.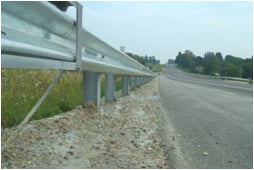 Shoulder seal 100 dries to produce a cohesive mat to bind granular shoulders.